Our grand prize of $1,000 goes to Melanie Walker for her image "The Right to Marry" in our "Projects and Issues" category. Remarkably, this image also won the Travellers' Choice Award, receiving the highest number of votes from members of the public both online and in-person at the Go Global Expos and other events.
The Verge team was equally taken with this image. We feel that it truly embodies the spirit of the Travel With Purpose Photo Challenge. Walker has managed to capture that fleeting moment when her subject's expression conveys the depth, joy and the seriousness of the occasion. Her framing of the young woman through parted curtains, (are they opening or closing?) underscores the tension of the situation. This image highlights the work of a local group on an important issue, captures the beauty of a moment and contrasts it with the challenge this day brings for the young woman and her peers who dare to defy convention.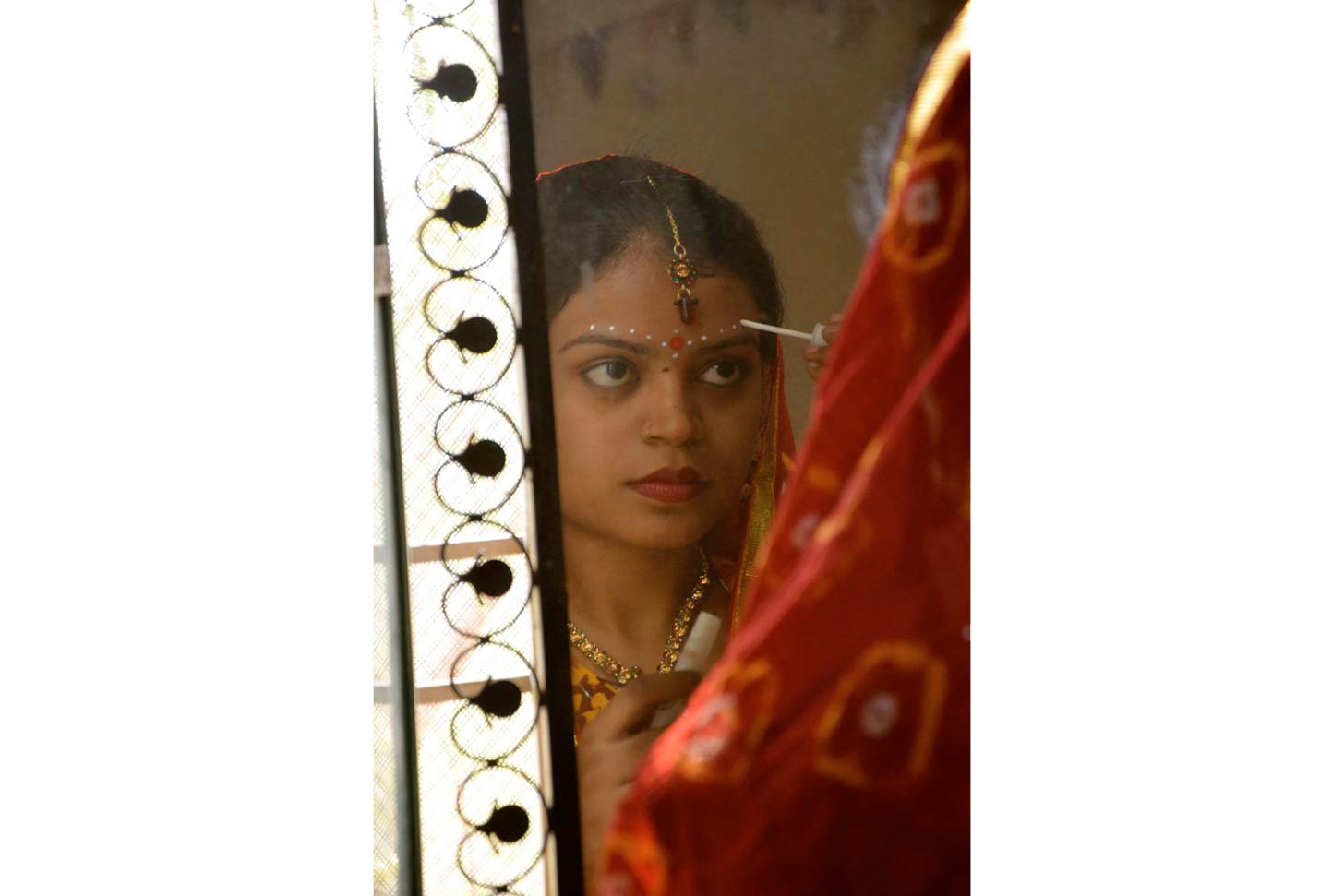 The Right to Marry
Ma Dham House, Vrindavan, India
In 2013, a group marriage was held for 15 beaming couples. Most of the brides were widowed, and a consequence, were discriminated against in a society where it is not acceptable for widows to remarry. But some local NGOs in Vrindavan, the city of widows, are trying to change that perception and empower women to remarry if they so choose. They are making marriage a choice and a right—and that includes the right to a beautiful wedding with all the cultural adornments and traditions.
Melanie Walker
The winner of the "People" category is Vinay Swaroop, for the image "Living on Water," taken in Sabah, Malaysia. Swaroop's extreme wide-angle shot accentuates the vastness of the ocean environment this group of people inhabits, contrasted with the vulnerability of the small children, balanced precariously in a narrow dugout canoe. In the background, their community is perched just as tenuously on thin stilts. Bright colours and stunning seascape contrast with a unique and challenging way of life.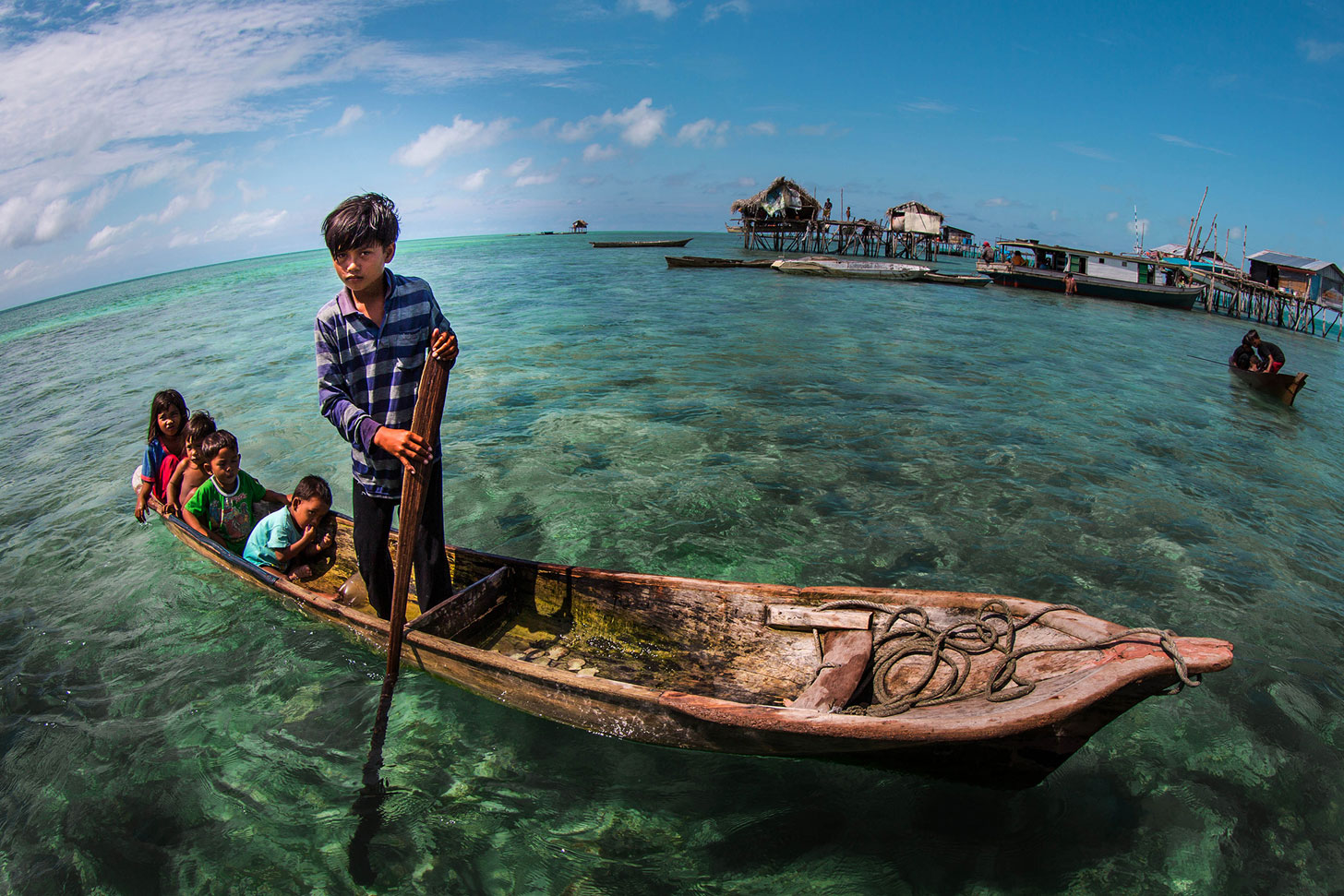 Living on Water
Semporna, Sabah, Malaysia
Sea gypsies spend almost their entire lives on the water, inhabiting wooden houses and boats that they build themselves. They eat seafood and drink boiled and naturally filtered seawater.
Vinay Swaroop
Finally, the winner of the "Places" category is Mandy Javillonar, with the image "Land of Bernardo Carpio." Calm water, beautiful skies and a magnificent landscape contrast with the work of the child on a raft fetching water. The beauty of the image draws the viewer in to this land of the mythological giant.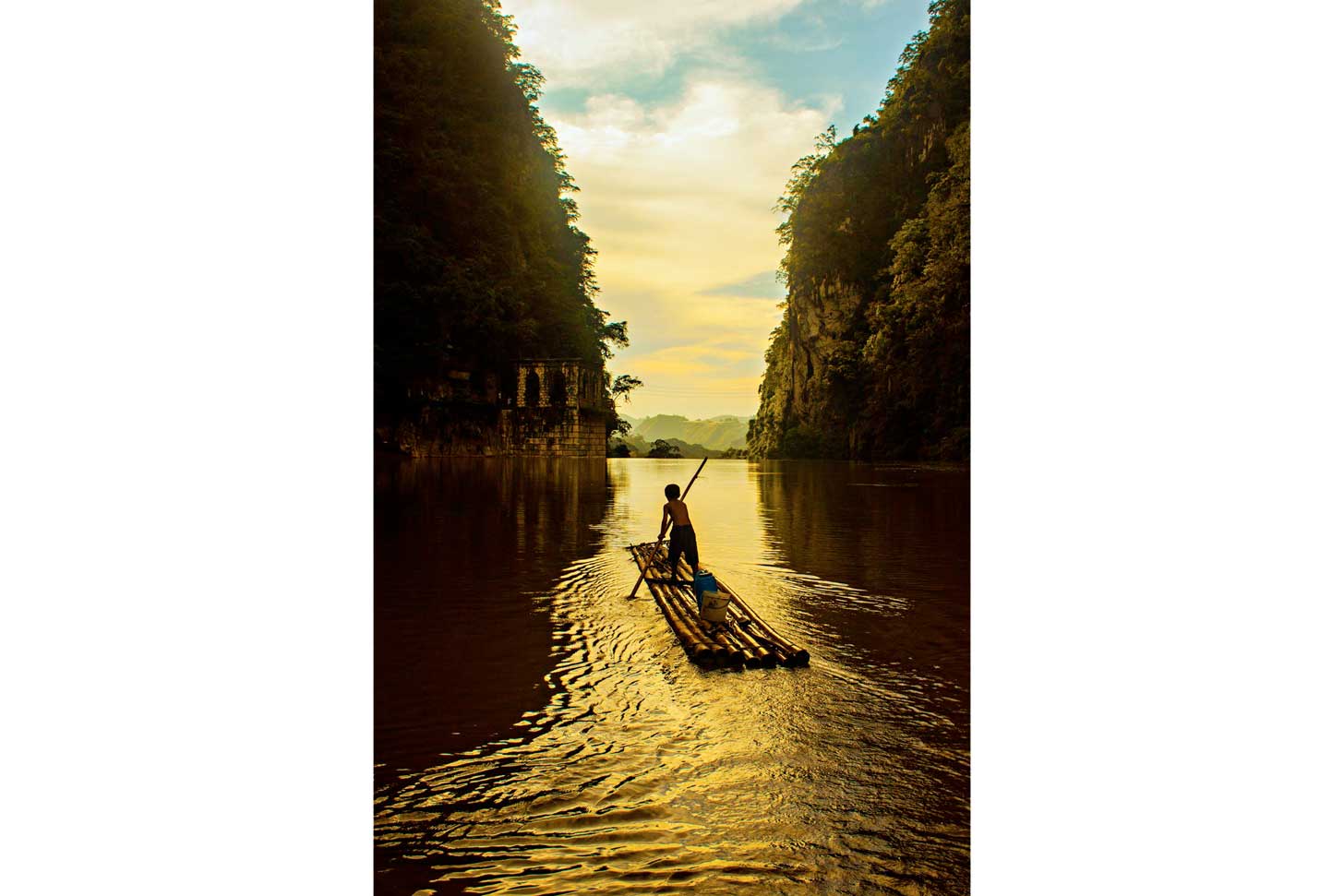 Land of Bernardo Carpio
Rodriguez, Rizal, Philippines
A boy sailing in the Wawa Dam fetches drinking water. This is where the footprints of Bernardo Carpio—a mythological giant who is said to have caused earthquakes—are located.
Mandy F. Javillonar
Congratulations to all of this year's winners! Click here to view the entire Verge Magazine photo contest shortlist; all 50 images are very deserving.
Add this article to your reading list