I am doing my fall semester in Penang, Malaysia as an exchange student from Memorial University of Newfoundland. I arrived here on the 1st of September via Jet Star Airways. My first view of the city was breathtaking. I remember looking out of the plane's window and admiring the sun's rays on the city's shore and buildings. Since the weather in St. John's is cold and wet almost all year round, coming to Penang was a pleasant escape from that.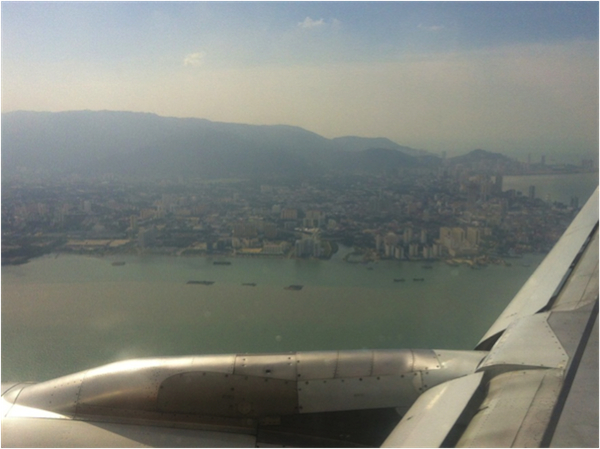 As much as I would like to say that this is the view I see from my apartment window every day, it sadly is not. I live in the Gelugor district, which is located right in the center of Penang Island. However, the view from the 23rd floor is admirable as well. I welcome every morning with open arms and remind myself of my presence in Malaysia by looking out of my room's balcony. You can see the bridge that connects the island to mainland Malaysia, the outskirts of the shore, and the numerous scattered houses and cars.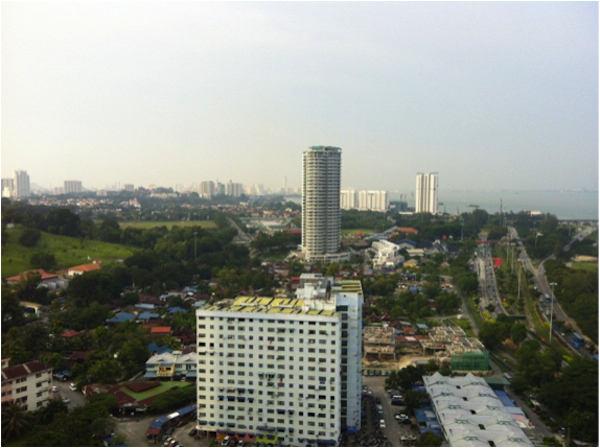 My usual activities include cooking my breakfast and then getting ready to walk about a kilometre to my university known as University Sains Malaysia (USM). I walk along an extremely busy road known as Sungai Dua, and have to be very cautious as to not get hit by the angry morning drivers when I cross the road. This is what Sungai Dua looks like on one of the rare occasions: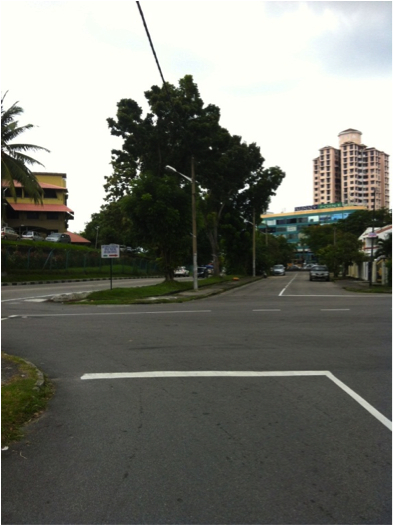 I walk past an elementary school every time I walk on Sungai Dua. If I leave for USM at 8:30 a.m., then I am greeted by the sound of children laughing and practicing their mathematics tables in the courtyard. It is a cheerful sight and I always look forward to seeing the little kids even if it's from the other side of the gate.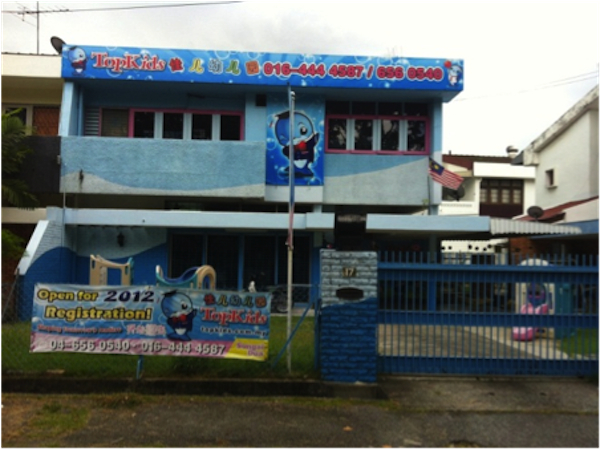 My university life typically starts at about 10 a.m. and ends anytime between 2 p.m. to 4 p.m. I walk past the university mosque and on most days, the weather is hot and humid. My classes are situated on top of a small hill so walking till there makes one very sweaty and tired. This is where my classes are held: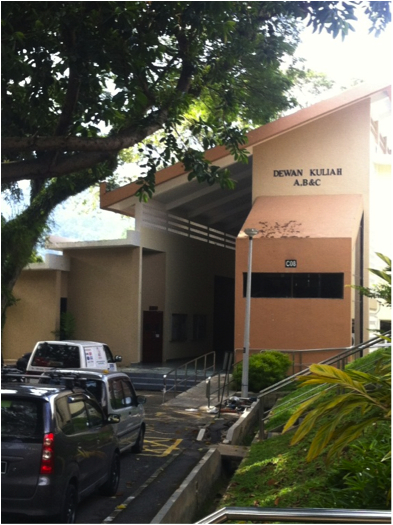 In Malay (Malaysia's official language), Dewan means hall and Kuliah means room. A, B and C signify the three different rooms that are inside the hall. I have noticed that most of the buildings here follow an open-concept layout. In other words, buildings are not closed off and this makes them very messy when it rains. On a rainy day, you can spot local janitors sweeping away the puddles of water and sometimes this task takes more than a couple of hours!
After my classes end, I walk back home and upon reaching home, I examine my body for any mosquito bites or sunburns because you are very susceptible to them. One unfortunate day, my arm was the place for a sumptuous feast because the mosquitoes sure had a grand old time and even left me three big tips: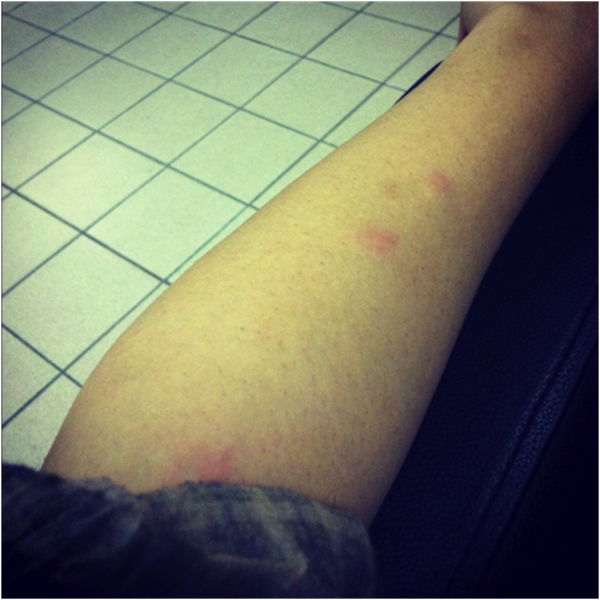 Sometimes my friends come over to my apartment and sometimes I cook. I enjoy cooking and you would often see me preparing dishes that takes more than 30 minutes to prepare. The longer the preparation time, the better the taste: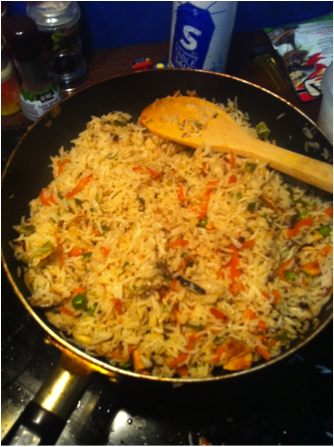 And with a full and content stomach, I bid adieu to Malaysia but only for eight hours because I look forward to another new day and another new beginning.
Add this article to your reading list