"Take only photos and leave only footprints," goes the backpacking mantra—but not all footprints are good ones. Those left by tourists, including backpackers, can sometimes be detrimental to a country's socio-economic, environmental and cultural preservation.

Now is not the time to stop travelling—it's simply the time to be more conscious of how we travel. And the good news is that more and more travellers are starting to do just that. By choosing adventures and activities that are good for the heart, the spirit, the environment and the mind, tourists can contribute to the development of communities—all while minimizing negative environmental impacts.
Good for the Heart: Eco-Friendly Transportation
When it comes to planning an environmentally friendly trip, transportation may play the greatest role. The tourism industry is responsible for somewhere between five and 14 per cent of the global greenhouse gas emissions, with flying and driving acting as the largest contributors.
Sure, you could absolve your guilt by purchasing carbon credits or even by taking the train instead of driving. But instead, why not plan a vacation that's also good for the heart? With organized and self-guided tours available for all skill levels, fitness vacations have never been so green.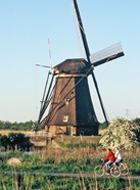 Bicycle through the Netherlands on a self-guided tour.
Extensive cycling trails cover much of the Netherlands, but it's the province of Limburg where their paths are most well defined. Home of the 2012 UCI Road World Championships bicycle race, South Limburg is well known for its cycling routes and events. One of the only hilly areas in the country, its well-marked networks connect with routes in neighbouring Germany and Belgium, offering impressive views of numerous parks, historical buildings and cultural sites.
If a self-guided tour isn't your speed, head north to Valkenberg instead. There, you can take a guided underground cycling tour through a 70-km long cave system.
vvvzuidlimburg.nl/index_en.aspx
Tip: If you're looking to cycle across the country (any country, really), consider participating in a charity bike ride with a non-profit organization. Alternately, organize your own tour and fundraise for a cause of your choice.
Saddle up to tour Mongolia.
Ewan McGregor may have made riding a motorcycle across Mongolia look sexy in his mini-series Long Way Round. But instead of using a gas-powered vehicle, why not take a cue from the nomads of the Mongolian steppes and travel by horseback? With riding tours for all skill levels you'll soon understand what Genghis Khan meant when he said that "it's easy to conquer the world on horseback."
To further lighten your footstep, consider booking your trip with a community-led tour operator. Ger to Ger, a social entrepreneurship that focuses on minimal-impact travel, offers horseback and cultural immersion tours of Mongolia while taking environmental consequences into consideration.
gertoger.org
Tip: The average elevation in Mongolia is 1,580 metres and treks on horseback may reach higher altitudes than you're accustomed to. Stay well hydrated and if your planned trek takes you above 2,500 metres, consider asking your travel doctor about altitude sickness medication.
Good for the Spirit: Environmentally-Friendly Accommodation
Despite the nagging reminders from in-room placards (you know the ones—throw your towels in the tub if they're dirty, hang them if they're clean), hotels consume massive quantities of energy and water each year. With common areas lit 24 hours a day and rooms air-conditioned regardless of whether they're occupied, the environmental footprint of hotels is enormous. In fact, according to one estimate, hotels produce more than one kilogram of waste per guest per day, resulting in literally tonnes of waste each month.
But enjoying green accommodation doesn't have to mean sitting in the dark and reusing your towel. Today's eco-hotels have found inventive ways to reduce their impact—and even to blend into the environment around them.
Listen to the rainforest at night from a Caribbean ecological research station.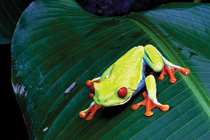 Unless you're a biologist, chances are that your opportunities to watch scientific research in action are limited to the Discovery Channel. However with the growth of eco-tourism, many research stations throughout the Caribbean are opening their doors.
In the "green heart" of Guyana is the Iwokrama International Centre for Rainforest Conservation and Development. Guests who stay at the solar-powered lodge not only support research, but are also contributing to the wellbeing of 7,000 local people who are shareholders and participants in Iwokrama's sustainable tourism and research operations.
iwokrama.org
Tip: In addition to offering tours, many research stations provide short-term volunteer opportunities. At the Kido Ecological Research Station in Grenada, visitors can participate in turtle tagging programmes. Accommodation costs are often reduced for volunteers, including at the Environmental Research Station in the British Virgin Islands, where they stay free of charge.
Go "glamping" in Chile.
Glamour camping or "glamping," combines all the best aspects of camping—like sleeping outdoors—with all the luxuries of a hotel room (often there's electricity). But don't be fooled by the name. Although glamping may be for those craving creature comforts, it offers the same environmentally friendly aspects as conventional camping—and then some.
In the Torres Del Paine National Park, set amidst a backdrop of glacial granite mountains, sit the geodesic domes of Ecocamp Patagonia. The perfect resting spot after a day of hiking, the domes—which were modelled after the dwellings of the Kawesqar natives—are thermal and wind resistant. Solar and wind energy powers the campground and each winter, the domes are removed allowing the terrain to recover from use. After a night at Ecocamp, you'll never cringe at the word glamping again.
ecocamp.travel
Tip: With a maximum capacity of 56 people, the domes book up fast. To ensure your spot (and to get the most bang for your buck), combine your visit with a trek through the park organized by a local tour operator
.
Good for the Community: Community-Led Tours
Downsizing your footprint doesn't have to mean buying smaller shoes. Instead, think about supporting a community-based tourism project; a grassroots approach to unearthing the beauty of every culture without disturbing the way of life for inhabitants of the land—or sea.

Community-led tours, which blend tourism with cultural discovery, promote sustainable tourism and reduce the negative impacts travellers can have on communities. By contributing to the livelihoods of local people, they play a key role in promoting the social mobility of women and the economic stability of communities.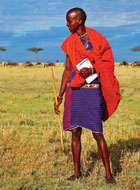 Explore the Masai Mara and support guide training for local Kenyan youth.
Step out from behind the screen of movies like Out of Africa, and jump right in to what just may be the most memorable journey of your life. Located north of the Serengeti, the Masai Mara is home to a people of rich culture and tradition who have, in recent history, been displaced in an effort to preserve the wildlife of Eastern Africa.
Hidden in the heart of the Masai Mara is the Koiyaki Guiding School and Wilderness Camp, where visitors enjoy the full safari experience while young Masai learn valuable skills that allow them to share their expertise with tourists. The school is funded in part by proceeds from Basecamp Wilderness safaris. So if you're looking for adventure, sign up for a safari that supports community development in one of the world's most jaw-dropping destinations. basecampexplorer.com
Tip: Learn some key phrases in Kiswahili before departing so you can interact with your guides while there. Invest in a pocket phrasebook or make use of one of the many available websites.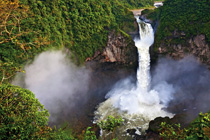 Be awed by Ecuador's natural splendour.
Bring out the bucket list. Have you ever been on both sides of the equator at once? If not, it's time to take a trip to Ecuador, known for its stunning diversity and natural beauty. Whether you're an avid outdoorsman or just looking for some R&R, you'll love the Santa Lucia Ecuadorian Cloud Forest Reserve, where 1,800 acres of untouched forest await your discovery.
The reserve is a part of the Bosque Protector, a group of protected forests, and is owned by a community of people who formerly farmed the land. Today, the forest is free of hunting and clear-felling, and boasts nearly 400 species of birds, 45 species of mammals and a system of hiking trails. Profits from the eco-lodge go directly back to the cooperative and its employees, providing much-needed income and skills training opportunities.
santaluciaecuador.com
Tip: If you're interested in agro-forestry or organic farming, the lodge also offers volunteer opportunities on the eco-tourism project and related conservation efforts
.
Good for the Earth: Volunteer Service Trips
When it comes to environmental conservation, choosing eco-friendly lodging or transportation is just part of the equation. There are also countless ways to get in there and get your hands dirty by actively contributing in a very tangible way to conservation efforts.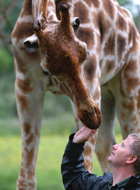 Become a game ranger in Africa.
Few jobs will give you a greater appreciation for the environment and deeper understanding of conservation issues than being a game ranger. (And, of course, there's the cool-factor to consider). But there's more to being a game ranger in Africa than swanning around in khaki and saying, "Shhh, look over there." You'll learn about the region's ecology and geology, animal biology and behaviour and to tell a Common Eland from a Greater Kudu.
Whether you're passionate about conservation or simply wanting to get up close and personal with a giraffe, volunteering at a wildlife reserve may be just the ticket. Organizations such as the Jane Goodall Institute, whose mission is to rescue and protect chimps in Southern Africa, teach visitors about their rehabilitation and conservation.
janegoodall.co.za/index.asp
African Conservation Experience offers a two-week intensive game ranger course in Kruger National Park.
conservationafrica.net
Tip: March to September is a particularly interesting time to join a conservation and management project in southern Africa. It's "game capture season" and wildlife veterinarians are kept busy capturing rare and endangered animals, often to relocate them for their own safety and continued survi
val.
WWOOF around the World.
Whether you have a keen interest in permaculture, or just enjoy working in the garden and eating what you've grown, WWOOFing may be just what you're looking for. WWOOF (World Wide Opportunities on Organic Farms), a 40-year-old organization established in England, operates in more than 100 countries. Volunteers swap their services for meals, accommodation and a unique cultural experience.
Harvest herbs in Guatemala, bake sourdough bread in Romania, or milk goats in Sierra Leone. Whatever the choice, you'll make a positive contribution to a more thoughtful way of living and leave with new knowledge and skills in sustainable agriculture.
wwoof.org
Tip: Remember, WWOOF is not a job placement agency, so the onus is on you to research the hosts thoroughly. For tips on finding the right farm for you, read the article "Volunteer Worldwide on Organic Farms."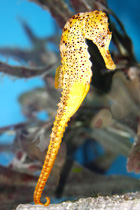 Contribute to marine conservation worldwide.
Understanding the relationships between marine ecosystems and human communities is complex and enormously important. Almost half of the world's population depends on the sea for food and medicine and roughly 90% of ocean-related economic activity occurs in the shallow waters along the coasts which support a huge diversity of marine-life.
Understanding the relationships between marine ecosystems and human communities is complex and enormously important. Almost half of the world's population depends on the sea for food and medicine and roughly 90% of ocean-related economic activity occurs in the shallow waters along the coasts which support a huge diversity of marine-life.
While you're planning your next dive vacation, why not plan to put in some time with one of the many organizations working to understand, monitor and protect marine habitat.

Project Seahorse, affiliated with University of British Columbia and the Zoological Society of London, is a marine conservation organization that works to protect the world's coastal marine areas. seahorse.fisheries.ubc.ca. Reef Check conducts a three-day Eco Diver certification course so that you can contribute to their ongoing worldwide reef survey during your dive vacation. reefcheck.org
Tip: Project Seahorse has job positions available for post-doctoral researchers and accepts volunteers to help with their March/April survey work in the Philippines.
Help save endangered wildlife in the Mediterranean.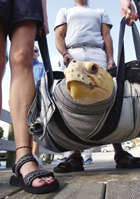 The word Mediterranean typically conjures up images of cruise ships, beaches and white-washed houses stepping down steep hillsides. But the region's unique climate and geography also support a vast diversity of plants and animals found nowhere else on Earth. It's also one of the world's most fertile regions and, over the centuries, roughly a third of the Mediterranean biome has been altered by farming and development. Less than five percent of the remaining lands are protected.
As far back as 2,000 years ago, the Greeks and Romans recognized the importance of conservation and set aside areas for protection. Carry on the tradition by getting involved with one of the many conservation organizations working to protect this unique part of the world.
Explore the Greek islands while working to protect nesting Loggerhead turtles. The Katelios Group, run by a local couple, monitors turtle nesting and works to encourage sustainable tourism development. kateliosgroup.org

Help protect the endangered Griffon vulture at Caput Insulae Eco-Centre on Cres Island (pronounced, "tsress"), Croatia. Legend has it Jason and the Argonauts holed up here with the pilfered golden fleece. It's also one of the only nesting sites for the fewer than 100 pairs of Griffons left in Croatia. supovi.hr

Tip: Many wildlife conservation organizations also need office and administrative help, so even if the thought of getting cozy with a vulture isn't you cup of tea, you can still get involved in conservation efforts – without donning rubber boots.
Add this article to your reading list