Basecamp International Centers
BaseCamp International Centers is a Canadian company that pairs enthusiastic volunteers with meaningful international opportunities. Based in seven different countries, they provide invaluable experiences ranging from raising awareness about HIV/AIDS prevention in Ghana to protecting endangered animals in Costa Rica.
Why you need to spend a semester overseas.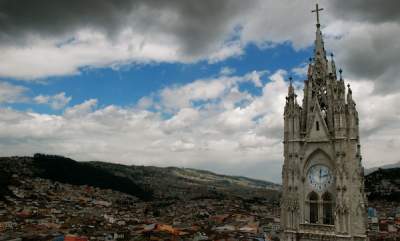 Just after the culture shock has worn off, Rudayna learns that she's moving from Ecuador to Nicaragua.
How to make a meaningful contribution while volunteering overseas.
Rudayna attempts to catch her breath while working abroad in Quito, Ecuador.